So you've sailed through the interview process, you've determined that this could be the ideal position for you, and you're now considering taking the job. Considering the potential income and benefits package is your next priority.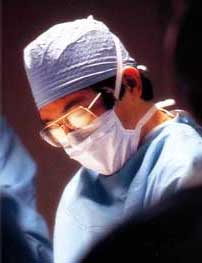 Keep in mind that packages vary for a number of reasons including but not limited to type of practice, financial source, geographic location, and regional location; specifically whether the position is located in rural or metro area. Compensation packages will also vary depending on whether the position is income guaranteed or salaried.
Income Guarantee
As the physician, you are guaranteed a minimum yearly income, after expenses. All of your overhead, insurance coverage, and other practice expenses will be covered by the organization you will be affiliated with. However, since this is not an employment situation, your practice is obligated to reimburse the organization for all funds advances, income and expenses.The organization simply collects all revenue generated by your practice. Once you have reached the break-even point between revenue and expenses, you will no longer be on income assistance, and you become a private practice physician. There is no ceiling on your income potential. Should your revenue generated by the practice not reach the break-even point at the end of the year, the income assistance converts to a low interest loan that you must pay back over a specific period of time.
Almost all income guarantees will have a "forgiveness" incentive built into the contract. This means that a portion of the loan will be forgiven for every year you remain affiliated with the organization until it is completely forgiven. This is to promote a long-term relationship and continuity of care between you and your patients. Income guarantees can be attractive, because each physician can run his/her own practice after the income guarantee is repaid.
You should look at your long term earnings potential when deciding whether the income guarantee is best economic decision for you. Keep in mind though, that after your arrangement is fulfilled, the revenue and expenses are your responsibility.
Salaried Position
The salary differs from a guarantee in several ways. This places you in an employed situation where you are not in a private practice setting for yourself. You are paid an annual amount, sometimes with an incentive bonus, that is negotiated by you and your employer. They cover all of your expenses, insurance, and overhead. The salaried position is traditionally offered by a partner or group as a means of supporting a new physician.
The advantages of being an employee include the availability of hospital personnel or management companies in handling the day to day operations of the business. Billing and reimbursement functions are handled more cost effectively. Colleagues are available to share in call responsibilities, allowing more free time for family and leisure activities. An additional benefit is that you have a dependable monthly income.
The obvious disadvantage is that you must adjust to working for and taking instruction from someone else.
Benefits
No set package of benefits is provided with every offer. You may receive all of the benefits listed below, a few, or none.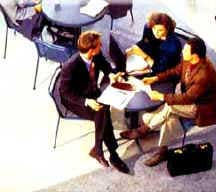 Relocation Expenses
Health, Life, and Disability Insurance
Malpractice Insurance
Vacation
Forgiven Medical School Loan /Loan Consolidation
CME
Research Funding
Licensing Expenses
Start-Up Costs
Paid/Prorated Rent
Consulting
Keep in mind, some of these benefits will be negotiable and others won't. The following are the items usually addressed in contract negotiations:
Salary
Negotiate the best salary possible before you accept the job. To find out the salaries of comparable positions, visit www.napr.org. Salary offers are most likely to be based on these norms.
A recent article in The Wall Street Journal stated what an overwhelming 92 percent of HR professionals say they expect to receive counteroffers from job candidates, and 82 percent of job seekers believe salaries are negotiable.
Remember however, this negotiation is not a zero-sum game. Both you and the hiring personnel should come away as winners.
Moving Expenses
You may only own a couch and a TV, but you can still ask to be reimbursed for moving them. The norm is $ 5,000, however the employer should take into consideration whether they are moving yourself or your family as well. Instead of giving you cash, some may ask you to use their preferred moving companies.
CME
It is in your employer's best interest as well as yours to keep on top of the latest medical and practice techniques in your field of specialty.
The bottom line is that employers should expect and be prepared for negotiations.
Optimizing Negotiations
To optimize your negotiation efforts, we suggest that you attempt to do the following:
Use your physician recruiter to handle the fine details of the negotiation process for you. Discuss your concerns with him/her in the beginning, in case you are seeking an unreasonable benefit.
Enter the negotiation process with a positive attitude. Control your emotions at all times. Assume that each item in your benefits package is negotiable, and be prepared to discuss each item in detail.
Determine ahead of time your acceptable range for each negotiable benefit. Be prepared to make counteroffers
Compensation is possibly the area where most negotiating efforts take place, therefore hold discussions on this topic towards the end of the process.
Set deadlines for negotiation efforts, however allow adequate time for the other party to respond.
Once both parties have agreed to all terms, get the revised contract in writing.
The electronic mail addresses listed on this web site are for Olesky Associates Inc. business only, and are not intended for commercial use such as Unsolicited Commercial Email, also known as spam or junk email. Inappropriate use of the email addresses on this web site will be considered theft of service.