Welcome to our Career Links Center. The following links are provided as a reference to assist you with the various aspects of your position search.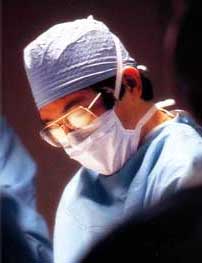 If your research brings you across a link that you feel should be added to this list, please email us at info@olesky.com.
Best of luck with your career search.
Medical Related Sites
American Board of Medical Specialties (ABMS) - Umbrella organization for the 24 approved medical specialty boards in the United States

American Medical Association Homepage

Federation of State Medical Boards - Information regarding high standards for physician licensure and practice State Medical Licensing Boards list

The National Resident Matching Program - places applicants for postgraduate medical training positions into residency programs throughout the United States.

The ResidencySite.com - list of the US medical residency programs with active websites

USMLE - Information on all three (3) parts of the USMLE
Reference Sites
555-1212.com - phone, fax and e-mail Web Directory

E-Fax - Receive faxes and voicemail through your e-mail for free

Mapquest - interactive maps, driving directions, and up-to-date traffic reports

U.S. Census - statistics on any known demographic of interest
Relocation Assistance Sites
Homefair.com - cost-of-living comparisons, city reports, school reports, crime statistics, moving calculators, professional move assistance, choosing the right school

Salary Calculator - compare cost of living worldwide

CitySearch.com - where to go and what to do in your major city of choice

TheSchoolReport.com - free detailed school report
The electronic mail addresses listed on this web site are for Olesky Associates Inc. business only, and are not intended for commercial use such as Unsolicited Commercial Email, also known as spam or junk email. Inappropriate use of the email addresses on this web site will be considered theft of service.