Hospitals, clinics and practices are actively interviewing physicians for positions available in 2023.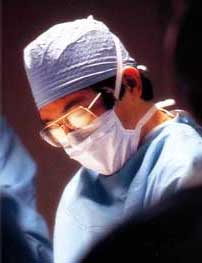 Numerous solo practices, single specialty and multi-specialty groups are searching to replace retiring physicians, or increase their number of practicing physicians.
Olesky Associates, Inc. has been in the physician search and placement industry since 1984. Our Search Consultants are in the business of physician placement only, and we use a state-of-the-art computer network to access all of the information necessary for mutually beneficial placements nationwide.
This, in combination with the personal attention our consultants pay to each candidate, has enabled our agency to be extremely successful in placement of physicians in all specialties. We advise and answer important questions regarding the market conditions, state licensing, and specialty board requirements, all extremely important issues pertaining to your specific job search. Our comprehensive suite of integrated services also includes assistance with:
Curriculum Vitae Preparation
Interviewing Strategies
Compensation Packages
Contract Negotiation
In addition to the services our firm can provide, we can obtain the necessary expertise for additional services, including legal support to assist with any immigration processes as needed. Through consultation and implementation, our approach is to actively involve the physician through education and support.

Our fees are typically paid by the hospitals, practices, or clinics where doctors are placed. Our physicians also take comfort in knowing that their confidentiality is guaranteed during the entire search process.

An opportunity is an advantageous combination of circumstances.

The best opportunity may be found through the most comprehensive search.

We look forward to working with you and assisting you in your career search.

Please visit our online career resources or contact us to begin your search.

The electronic mail addresses listed on this web site are for Olesky Associates Inc. business only, and are not intended for commercial use such as Unsolicited Commercial Email, also known as spam or junk email. Inappropriate use of the email addresses on this web site will be considered theft of service.