It is important to keep in mind that graduates of Canadian medical schools are in a favored position as compared with most IMGs.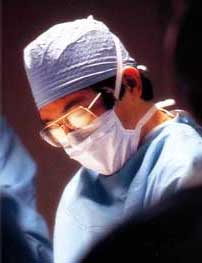 First, Canadians are not considered to be IMGs since the U.S. Dept. of Education through the LCME has accredited all U.S. and Canadian schools, meaning in most cases, Canadians are exempt from having to complete residencies in the U.S., from obtaining exchange visitor status, and from the two-year foreign residency requirement.

Second, in 43 states, Canadian-licensed physicians are exempt from having to take U.S. examinations in order to obtain medical licenses due to the LMCC being considered an equivalent exam.
The U.S. Department of Health and Human Services (HHS) unfortunately does not designate any foreign medical exams, including the LMCC, as equivalent to the FLEX. Over 80% of the state licensing boards recognize the LMCC as equivalent to the FLEX, preventing many qualified Canadian physicians from obtaining temporary working status in the U.S. These same laws, however, permit Canadian physicians to secure permanent residence in the U.S. without having passed the FLEX or an equivalent.
Obtaining H-1B status for a Canadian physician is a three-step process:
Obtain a Prevailing Wage Determination (PWD) for the practice opportunity. This is the actual wage paid by employers to other similarly employed physicians
File a Labor Condition Application (LCA) with the regional office of Employment Training Administration of the U.S. Department of Labor. This application must maintain that:

The Canadian physician's working conditions will not adversely affect those of U.S. physicians similarly employed
There will be no strike or lockout at the facility
The employer has notified its employees of the filing of the LCA

File an H-1B petition with the INS regional service center.

The job offer and qualifications must meet the standards of immigration law
The process of obtaining an H-1B work permit for a Canadian physician who is licensed in the U.S. usually takes between two to four months.
A U.S. employer may obtain permanent residence "green card" status for a Canadian physician if that employer can prove that it is unable to locate a U.S. physician to fill that position. The following three step process is utilized:
Labor Certification
Visa Petition
Application for Permanent Residence
This process usually takes 12-18 months.
To find out more about how Olesky Associates, Inc. can answer your immigration issue questions and concerns, please contact Roy Olesky or Steve Pearlstein at:
310 Washington Street, Suite 201, Wellesley, MA 02481
(800) 486-4330
Contact Us Regarding An H-1 Opportunity Now
For additional immigration information, please consult:
Sources:
Shusterman, Carl. "Medical Practice in the U.S.A. Guidelines for Canadian Physicians." Law Offices of Carl Shusterman,1999.
Lubin, Robert. Law Offices of Robert Lubin, P.C., 1999.
The electronic mail addresses listed on this web site are for Olesky Associates Inc. business only, and are not intended for commercial use such as Unsolicited Commercial Email, also known as spam or junk email. Inappropriate use of the email addresses on this web site will be considered theft of service.